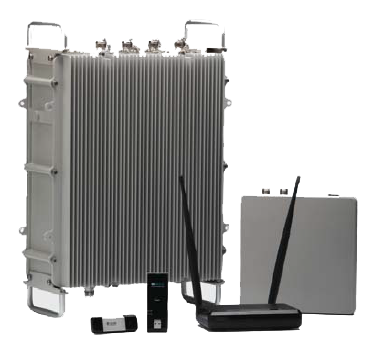 AlwaysOn's technology efficiently and effectively delivers superior wireless solutions to ensure the highest capacity & range on a network while meeting the requirements of a wide variety of applications for corporate and residential customer as well as vertical markets such as smart utilities.
CPE's are designed for rapid and simple external deployment, to be fitted by trained personnel in less than one hour. These units ensure high service availability at enhanced ranges, operating in both LOS and NLOS propagation environments.
This unique processing environment enables wireless to compete with wireline technologies. AlwaysOn's technology is defined by the tight integration of its advanced air interface and distributed software. Advanced technology enables the AlwaysOn solution to provide coverage, capacity and capabilities that far exceed the abilities of a basic wireless system.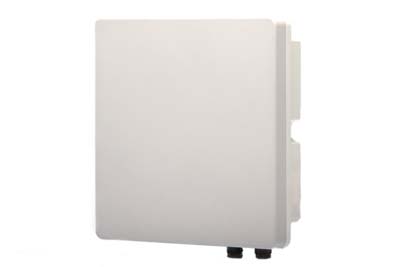 CPE device that is capable of providing integrated access of broadband data, voice and WiFi coverage to remote users. The product is designed to enable cost effective Wireless service deployment in remote single or multi-dwelling building environment. It can be positioned on a rooftop and provide integrated broadband access to multiple tenants in a single building. Similarly, an enterprise can use the outdoor CPE to offer broadband service and VPN connectivity from field offices back to the main corporate network
The product is 802.16e WiMAX Forum Wave II certification compliant and offers a balanced blend of power, performance, and reliability. It offers superior performance over indoor CPEs since the WiMAX reception is not impeded by concrete and brick walls or RF blocking glass and steel in building structures. It has built-in directional antenna and can point precisely to the bas-station with no path loss.It supports over the air (OTA) management capability allowing management and monitoring of the devices from a centralized network or element management system. Advanced security and authentication protocols protect the end-user and the operator from external threats.
AlwaysOn solution does not rely on any proprietary technology to deliver its value. It is an industry-standard based Wireless Technology. To deliver the best business case to its customers, the AlwaysOn solution leverages innovations across a range of areas, including: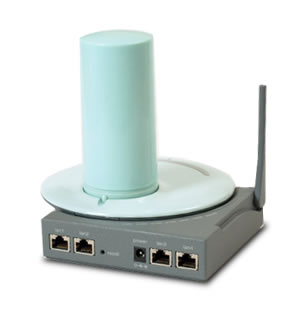 Wireless modems
Radio frequency technologies
Digital Signal Processing technologies
Radio Resource Management
Distributed computing
Robust Data Security
IP standards
Easy to install and maintain product design with easy to web management software
Best-in-class radio performance with high gain directional antenna and MIMO support
Integrated data (Ethernet) and optional WiFi (820.11b/g) access options
Service
Details
Access Security
IEEE 802.16e, EAP-TLS and also EAP-TTLS
User Connectivity
1 Ethernet, Optional WiFi Access(802.11b/g)
Quality of Service Classes
BE, UGS, RTPS, NRTPS, and ERTPS as defined in 802.16e
Data Features
DHCP Client, NAT, 802.1p, DSCP, TOS, VLAN, Data Rate Limiting
Device Management
Easy to use WEB based management interface
OTA (Over The Air) remote field upgrade via iManager 4001
Mechanical and Electrical
Dimensions: 300 mm x 300 mm x 80 mm
Power Supply: Power over Ethernet, 48V DC
Environmental and Regulatory
FCC: Part 15, CE: EN55022, EN55024